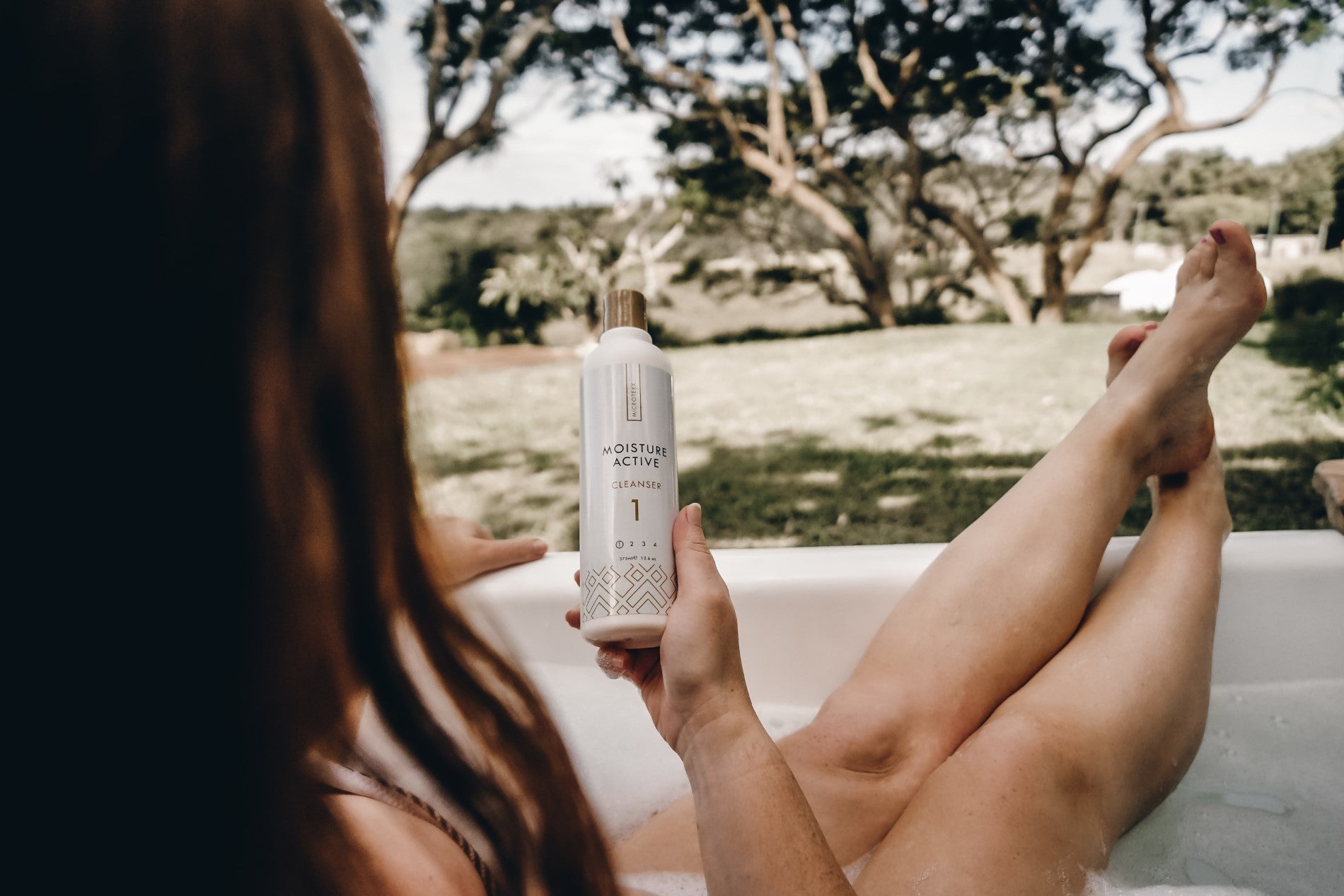 Customised Haircare Crafted For You
A boutique haircare collection formulated to be as unique as you.
Shop Now
Ethical, Effective, and Luxurious
Experience The MICROTEXX Difference
MICROTEXX combines the power of nature and science to deliver professional, salon-quality hair care for home use. We formulate products with concentrated, hand-picked ingredients to protect hair from heat, UVB rays, and the diverse climate.
Committed to vegan-friendly and cruelty-free practices, we champion responsible hair care that's effective and kind to the environment. Our distinctive MICROTEXX range uses micro-sized ingredients for deeper penetration into the hair, offering superior nourishment and protection.
Excellence Through Natural Ingredients
At Microtexx, we believe that our unique qualities should be celebrated, and that includes our hair. Discover the magic of personalised haircare, tailored to mirror your individuality and cater to your specific needs.
Our meticulously handcrafted products incorporate only the highest-quality natural ingredients, promising not just retention of moisture but a brilliant shine that lasts.


Explore Our Deluxe Bundles
A gift of luxury for your hair, incorporating a cleanser, milk, protectant, masque, and the Amino Surge Serum. Each product in the box is crafted to work together, nourishing and protecting your hair from root to tip.
Our Commitment
At Microtexx, we're dedicated to the belief that luxury haircare shouldn't come at the expense of the environment. We pride ourselves in responsibly producing a range of haircare products crafted from authentic, earth-friendly ingredients.
Our goal is to offer you that salon-fresh feeling right in the comfort of your home, without compromising on our commitment to sustainability.
See What Our Customers Say
★★★★★

By far the best products I have used, I have been hairdressing for 8 years and worked with alot of brands but Microtexx is by far the best range and makes your hair feel like silk!!! And also amazed that it makes hair extensions also feel amazing as I do a lot of hair extensions.

- Danielle
★★★★★

Australian made and owned. Honestly love their products, my hair has never felt this strong or nourished. I will forever be using these product, Moisture Active is my absolute favourite.

- Lauren
★★★★★

I have really thick dry hair and I haven't found a shampoo and conditioner that's works until now. Microtexx Moisture Active cleanser and milk is life changing! My hair feels so soft and manageable now. Plus the serum smells amazing. I would definitely recommend.

- Emma
★★★★★

I have been stocking MICROTEXX in my salon for about 2 years and in that time this company has exceeded all expectations on another level. Couldn't recommend either the product or the sales and support teams any higher. My go to for Haircare!

- Wayne
★★★★★

Amazing quality! Family run! Australian owned and made! Well priced! Results!!! So many things to love which is why we didn't hesitate to contact use, sell and stock Microtexx! My personal favorite is the protect and amino surge. 2.5 years using it and I'll never be able to live without it ever again!!


- TJ
Thoughtfully Curated Haircare
Experience the power of personalisation and let your hair radiate your uniqueness with every strand.